Go Fast Boats Frequently Asked Questions
High Performance Boat Insurance from W.R. Hodgens Marine Insurance brings you the following FAQ's. Please
Contact Us
with any other questions you may have.

High Performance Boat Insurance Question:
Do you provide High Performance Boat Insurance?
Answer:
Yes, we will work with you to provide High Performance Boat Insurance. Please start the process by filling out our
Online Quote Form
,
Emailing
or calling us at 800-990-WAVE (9283).


High Performance Boat Insurance Coverage Question:
Does my High Performance Boat Insurance policy cover everything? How can I avoid having a claim or total loss that would not be paid by the company?
Answer:
There is no such thing as a standard yacht insurance policy.
Due to the nature of this kind of insurance, where High Performance Boats are mobile and can travel between states and even between countries, there are many policy forms and many differences in the coverage. We strongly suggest you purchase a policy underwritten only with major A rated US or Surplus Lines Companies that are approved to write in the US and are well known companies.
Also it is a good idea to place this coverage with an agent that specializes in High Performance Boat insurance to make sure you have all the proper coverage you will need.
Read the policy and if needed, have your legal representation read the policy and advise you so you know exactly what is covered and what your responsibilities are. Pay special attention to the area in the policy that outlines exclusions to coverage that all polices have in the policy wording.
Call your agent with any questions or better still email any questions so you can have a written record of correspondence. No one ever made a mistake contacting your agent with questions, that is what we are here for!
It is most important to maintain your vessel diligently and keep all records and receipts for haul outs and any work done aboard. Understand that your insurance company will expect your boat to be seaworthy and read the wear and tear and gradual deterioration sections of your policy. Losses that occur because of a lack of maintenance or no maintenance over a period of time, can result in a company declining to pay a claim.

High Performance Boat Insurance Hull Value Question:
I just paid $450,000 for a High Performance Boat but the survey shows a current market value of $430,000. Can I insure for the amount I paid, $450,000?
Answer:
Probably not, as most companies will not insure a vessel for more than the current market value that is in a purchase survey.


High Performance Boat Insurance Survey Question:
I am buying a High Performance Boat. Does the High Performance Boat have to be surveyed out of the water?
Answer:
Depends on the age of the High Performance Boat. If fairly new, the company may accept an in-water survey. If older probably not. Also, if the boat was hauled and bottom maintenance was completed in the last 12 months, you may be able to provide receipts to the company and an in-water survey.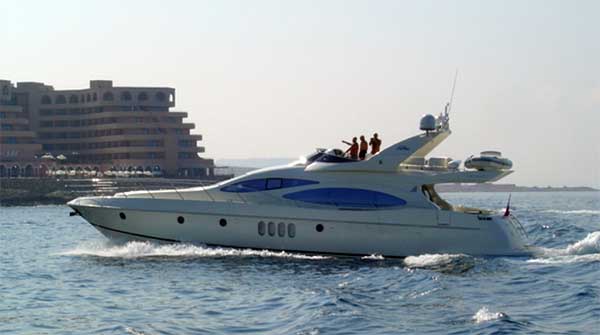 High Performance Boat Insurance Drive Question:
Do you insure a High Performance Boat with surface piercing drives?
Answer:
Yes, we insure High Performance Boats with surface piercing drives and many other drive systems.